24 July 2019

CHANCE Fellow Tackles Sustainable Chemistry
CHANCE 2007 Costa Rica and Panama Fellow Panagiotis "Noti" Mikroudis, is a 2008 Penn State graduate of biology who launched his career by working as a hazard communication specialist at a small chemical regulations consulting firm. Noti is now a senior product safety representative at one of the largest chemical/high-tech polymer companies in the world where he evaluates products for safe use and handling including environmental assessments. With the high demand for more sustainable products and manufacturing processes, new formulations as well as new uses for existing products present new challenges for the chemical industry. So, to advance his knowledge and skills, Noti will begin a part-time, environmental science and management masters program at Duquesne University in January, 2020 to help tackle these demands.
07 October 2019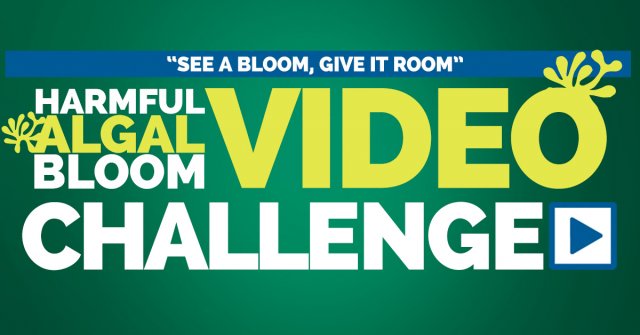 EPA Launches 'See a Bloom, Give it Room' High School Video Challenge
The U.S. Environmental Protection Agency (EPA) Regions 7 and 8 have launched the "See a Bloom, Give It Room" High School Video Challenge. The contest is open to high school students or teams in EPA Regions 7 and 8: Colorado, Iowa, Kansas, Missouri, Montana, North Dakota, Nebraska, South Dakota, Utah and Wyoming.Students are asked to create public safety videos (under 2 minutes in length) that explain how to spot harmful algal blooms and how people and their pets should be safe around them. A winner from each state, along with two regional tribal winners, will be selected by judging panels to each receive a $2,000 cash prize. Two grand prize winners will also be selected to receive $4,000 each.
Submissions are due by 11:00 pm (ET) on January 3, 2020.
01 October 2019


U.S. Department of Agriculture (USDA) - Invasive Species Resources
The USDA has curated a collection of K-12 education resources on invasive plants and animal species. The resources include curricula, fact sheets, learning kits, and videos. Addressing various grade levels, these materials are focused on helping students understand the role of invasive species in the environment.
Resources for Students
01 October 2019


EPA's Campus RainWorks Challenge Invites Students to Design Innovative Infrastructure for Stormwater Management
The U.S. Environmental Protection Agency (EPA) has launched its eighth annual Campus RainWorks Challenge, a design competition that is open to colleges and universities across the country. EPA seeks to engage with students to design innovative green infrastructure solutions for stormwater management, showcasing the environmental, economic, and social benefits of these practices.
Each first-place team will earn a student prize of $5,000 to be divided evenly among student team members and a faculty prize of $5,000 to support green infrastructure research or training. Second-place teams will win a $2,500 student prize and a $2,500 faculty prize. Registration for the 2019 Challenge closes Oct. 15, 2019. Registrants must submit their entries by Dec. 17, 2019 and winners will be announced in the Spring 2020.