CHANCE
11 September 2015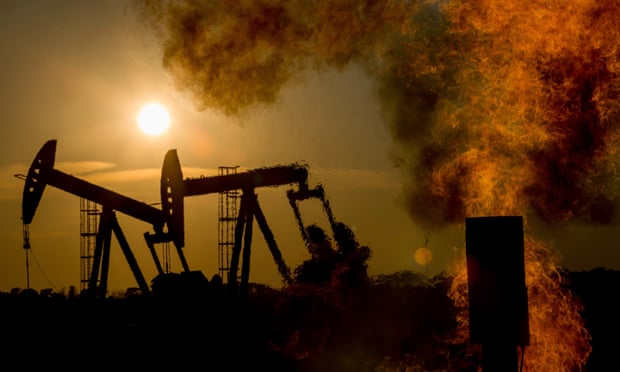 Photograph: Les Stone/Corbis
Gasland: HBO Documentary Key Driver of Opposition to Fracking
An Oscar-nominated HBO documentary that showed American homeowners near hydraulic fracturing sites setting fire to their tap water may have been the main trigger for a surge in public opposition to the oil and gas production technique, according to a study to be published next month.
Read article »
06 August 2015



The Society for Conservation Biology appoints Local Biology Professor
CHANCE Founding Director, Jacqueline McLaughlin, Ph.D., Associate Professor of Biology at Penn State Lehigh Valley, has been appointed as a member of the Asian Section and the chair of the Education and Student Affairs Committee of the Society for Conservation Biology (SCB).
Read more »
23 July 2015



Street trees really do make people healthier
It's easy enough to claim that being in nature makes people feel better. It certainly feels like it's true. A weekend in the mountains, or even a few hours in a park after a long day at work, truly feels like it is somehow restorative. There are some good reasons to believe that green space...
Read more »
07 July 2015

Algae Spill their Secrets to Aid Oil Cleanup
Oil and water famously don't mix, and yet it's very difficult to extricate the former from the latter. When light crude oil spills at sea, it rapidly spreads out into a thin sheen that is notoriously tough to clean up, especially when spills happen in remote areas. But the trick to doing so in an...
Read more from Conservation »
23 June 2015


CHANCE field course participant provides first hand account
New this year! Sarah Ann, one of the Costa Rica and Panama field course participants, is blogging about her experiences. She has been sharing photos, stories, and insight while on location.
Follow the adventure »
06 May 2015

Accelerating Extinction Risk from Climate Change
In a study published Thursday in the journal Science, Mark Urban, an ecologist at the University of Connecticut, also found that as the planet warms in the future, species will disappear at an accelerating rate. Read New York Times article »
Field Courses
CHANCE Costa Rica/Panama 2015 Field Course
A Penn State University and Organization for Tropical Studies (OTS)/La Selva collaboration. The focus of this program, Conservation Biology and Sustainability of Select Tropical Ecosystems, which includes spring, 2015 online and summer, 2015 field course components, is to explore rainforest, coral reefs, sea grasses, and mangrove root ecosystems. The word explore is all encompassing here as it not only means to physically experience theses ecosystems with all the human senses open, but to question the phenomena that are affecting the maintenance, loss, and restoration of the biological diversity within these fragile environments through research. A highlight of the field course will be working with nesting sea turtles and hatchlings to ensure the recovery and sustainable management of depleted sea turtle populations worldwide. Field course is completed!
Visit field course website to see a photo album from the trip.
CHANCE China 2015 Field Course
A Penn State University, Jiangnan University (Wuxi, China), and Nanjing University (Nanjing, China) collaboration. The focus of this program is on China's fresh water supply and efforts needed to restore and conserve it. Twenty-four undergraduate students (8 from each university) will be selected from all three institutions to participate in a 17-day journey to study the Yangtze River watershed, which consists of the longest river in Asia and the third-largest in the world. Locations to be explored include: Shanghai; YiChang, Hubei Province; Wuxi, Suzhou and Nanjing, Jiangsu Province; and, Beijing. Field research will analyze efforts to reverse the pollution and resulting eutrophication of Lake Tai, China's third largest lake, as a result of the rapid economic growth in the surrounding cities of Wuxi and Suzhou. Also, all involved students and faculty will investigate the impact of urban development on the tributaries of the Yangzte in the Nanjing area. Highlights for this program include an international student-run panel discussion in Beijing on the sustainability of China's fresh water supply, and participation in a restoration project in the Yangtze watershed with members of Green Oasis, an NGO based in Shanghai.
Field course is completed!
Visit the field course website
CHANCE Recognition
CHANCE would like to recognize one of its partners, ATAS International Inc., for its support and commitment to the environment.

ATAS International, Inc. is a family-owned business with three generations adding their talents to the mix. ATAS was founded in 1963 by Jacobus P. Bus, an immigrant from the Netherlands. Back then, ATAS was a siding and trim company operating out of Jack's basement. Today, ATAS has manufacturing facilities for metal roofing, wall panels and accessories in three states; over 100 employees; and, a sister company in the metal coating industry.
ATAS looks after the environment by producing less waste, optimizing materials, using energy-efficient equipment and manufacturing sustainable construction products. Its efforts include reusing cardboard boxes for shipments, donating extra product to worthy causes and finding alternative uses for metal that would otherwise be considered scrap. Of course, all unusable metal is recycled. Skids and fiber cores from coils are re-purposed; and scrap wood is donated to the community. Motion sensors and improved lighting have been incorporated into the plants to make the buildings brighter and more energy efficient. In the office, some brochures are printed on FSC-certified Paper. Styrofoam products are not allowed and everything that can be recycled is. ATAS also believes in avoiding printing and wasting paper. It does this by maintaining a quality website (www.atas.com) where customers can access all technical and product information. As a manufacturer of sustainable items—a transpired solar air heating system called InSpire and a building integrated photovoltaic roof called ATA-Solar—ATAS is proud to extend its green consciousness to all levels of operation.

An extension of ATAS direct manufacturing environmental efforts is to support CHANCE. ATAS does this by donating funds so Pennsylvania teachers and Penn State students can partake in CHANCE embedded programs to receive hands-on environmental education in areas around the world where ecosystems are broken. ATAS believes in CHANCE's overall mission that today, more than ever, our educational system needs to create learning environments that allow students to engage in real-world issues that allow them to analyze, create, and implement solutions to face the challenges of our time such as energy, air, food, water quality, and climate change.
ATAS and the Bus family are fortunate to have employees who work together to create a positive work environment, lead business in the area of metal construction, and exemplify environmental stewardship.
Featured Video
Other CHANCE featured videos »
CHANCE FELLOWS
21 August 2015

CHANCE 2015 China Fellow, Shivani Priyam, is beginning her graduate studies at University of Illinois-Urbana Champaign in the Department of Civil and Environmental Engineering this fall. She has been awarded a graduate assistantship to earn a Master's degree in Energy-Water-Environment Sustainability (EWES) -- a new cross-cutting program focused on providing and supporting sustainable solutions for the exploration, production, delivery and use of energy, and their intersection with water issues and the natural and built environment. Shivani's research interests lie in the development of technologies and decision-making tools that increase access to, and the sustainability of, environmental infrastructure. Her primary focus is on sanitation and the development of biotechnologies that manage wastewater as a renewable resource for energy production, chemical production, and nutrient and water recovery. By integrating experimentation, modeling, and quantitative sustainable design (QSD), her research group will leverage fundamental insights into molecular and cell-scale processes to advance sustainability, connecting technology innovation with broader societal initiatives for advancing energy, food security, health and nutrition in both developing and technologically advanced communities. GO Shivani, GO! The world needs you!!
Resources For Educators
06 October 2015


Strengthening Science and Technology Education
Penn State's Center for Science and the Schools (CSATS) facilitates mutually beneficial and sustainable relationships between K-12 schools and Penn State science, technology, engineering, and math (STEM) researchers and outreach professionals, with the goal of helping to strengthen science and technology education. This spring, CSATS will be adding workshops for 6-12 grade teachers!
Register for a workshop now »
10 September 2015

Take Part in Citizen Science in Africa
Gorongosa National Park's researchers deployed motion-activated trail cameras to discover and catalog animal species in the park. Hundreds of thousands of photos were collected and now scientists need your help! Join WildCam Gorongosa, an online citizen science platform, to identify the animals captured in these photos and contribute to this important research. WildCam Gorongosa was made in partnership with HHMI Biointeractive and the Gorongosa Restoration Project.
Get involved »
08 September 2015
Citizen Science through the Xerces Project
The Xerces Society provides a number of projects that let you and your students contribute directly to the science of invertebrate conservation. Participate in the Xerces Society current projects tracking declining bumble bees, dragonfly migration in North America, and monarch butterfly populations in California. You will also find partner efforts to better understand the conservation status of bees, butterflies, dragonflies, and more.
Learn more »
28 August 2015


Study Coral Reef Damage in American Samoa
Here is a helpful classroom activity for high school students. Steve Palumbi has been doing research on the corals around Ofu Island in American Samoa for years. He is trying to determine why these native corals can withstand ocean temperatures that, in other coral species, would lead to coral bleaching. Along with graduate student Megan Morikawa, Palumbi is testing whether these heat-resistant corals can be transplanted to reefs that have been damaged or destroyed.
Download the accompanying worksheet (PDF) for students to complete as they watch a video.
Visit website »
Resources For Students
10 September 2015

You May Be Perfect Fit for a Woodrow Wilson Teaching Fellowship
The Woodrow Wilson Teaching Fellowship seeks to attract talented, committed individuals with backgrounds in the STEM fields—science, technology, engineering, and mathematics—into teaching in high-need secondary schools in Georgia, Indiana, and New Jersey. Eligible applicants include current undergraduates, recent college graduates, midcareer professionals, and retirees who have majored in, or had careers in, STEM fields. The Fellowship also works to change the way top teachers are prepared, partnering with colleges and universities that have agreed to provide Fellows with innovative, year-long classroom experiences, rigorous academic work, and ongoing mentoring.
Fellows receive a generous stipend ($30,000-32,000) to complete a master's degree program that includes a full school year of experience in local high-need classrooms. In turn, they commit to teach for three years in high-need secondary urban or rural schools. They also get mentoring and support from both their universities and their schools throughout their three-year commitment
Learn more »
13 August 2015

Riparian Buffer Workshop
Join Penn State Extension for a Riparian Buffer Workshop to hear about how riparian buffers are the most crucial factor in improving stream health from the Stroud Water Research Center's latest research. Trees provide the best value in reducing stormwater runoff and urban pollution, thereby improving water quality and infiltration in a watershed.
The morning's informative presentations preview a tour of the facilities 7 research laboratories. The afternoon brings participants to the outdoors to experience ongoing field research and the green infrastructure features of the new LEED Platinum Certified Moorhead Environmental Complex.
Registration Deadline: Sunday, September 20, 2015
Visit website »
07 July 2015


Citizen Science: Contribute to a Common Good, Collaborate, Communicate by Doing Research!
Would you like to have unlimited access to be engaged in a variety of research projects of your own choice? — Would you like your undergraduate research to contribute to a significant public health, medical, environmental, or other socially significant cause? — Would you like your data to be publicly available on an open database that is well curated and maintained? — Would you like to be engaged in research throughout the calendar year? Citizen Science (CS) engages diverse participants in thousands of research projects on local, regional, national, and global scales in the collection, interpretation, and use of scientific data on a particular scientific problem.
Check our these National Geographic CS project recommendations »